March 12, 2023 2:00 to 4:00 PM
Pulmonary Pathology Society Companion Meeting at the
United States & Canadian Academy of Pathology
Moderators:
Jennifer M. Boland Froemming, MD, Mayo Clinic
Kelly J. Butnor, MD, University of Vermont Medical Center

Presentations:
Alain C. Borczuk, MD, Donald and Barbara Zucker School of Medicine at Hofstra/Northwell
Update on COVID 19 Lung Disease (Focus on Long COVID and Pathogenesis of Lung Injury)- What Have we Learned to Prepare us for the Next Pandemic?

Elizabeth N. Pavlisko, MD, Duke University Medical Center
Emerging and Re-emerging Pneumoconioses

Aristotelis Tsirigos, PhD, New York University School of Medicine
De novo discovery of histologic patterns using self-supervised deep learning

Sabina Berezowska, MD, Institute of Pathology, CHUV
The future of Lung Cancer Treatment- Increasing Use of Neoadjuvant Therapy and Importance of Determining Major Pathological Response
For further information and to register visit the USCAP website here!
March Case of the Month
Clinical History:
A woman in her 60s presented with cough. Chest CT showed moderate emphysema, reticulonodular changes bilaterally, and numerous bilateral irregular and spiculated nodular densities scattered throughout both lungs (Figure 1) significantly increased in size and number since a CT performed 4 years prior (a lung biopsy performed at that time had been non-diagnostic). There was radiologic concern for metastatic disease or an atypical infectious process. Her pulmonary function tests show mild obstruction, no restriction and mildly reduced DLCO. She was a 30-pack-year current smoker. A second CT-guided core needle biopsy was performed. Photomicrographs from the biopsy are shown in Figures 2-4 (Figures 2 and 3: H&E, Figure 4: CD1a).
Click here to see more.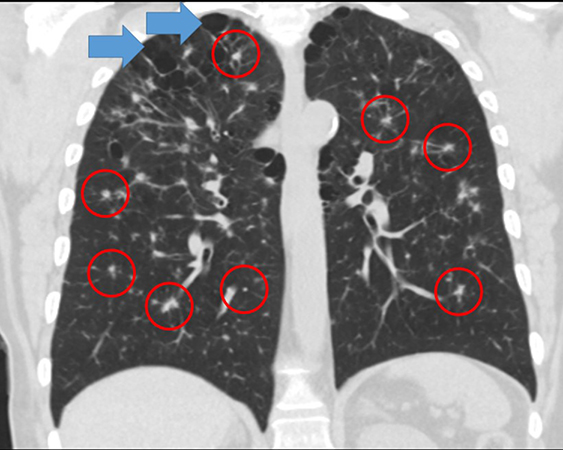 Save the Date!
2024 PPS Biennial Meeting
June 20-22, 2024

New York University
New York City, USA