November Case of the Month
Clinical History:
A 59-year old woman with a history of breast cancer presented with coughing and shortness of breath and was found to have a 1.2 cm endobronchial mass at the left bronchus. The patient underwent fiberoptic bronchoscopy and a sessile, polypoid mass was seen at the left mainstem bronchus. An endobronchial fine needle aspiration (FNA) was performed and representative images from the direct smears and cell block preparation are shown in Figures 1-5.
Click here to see more.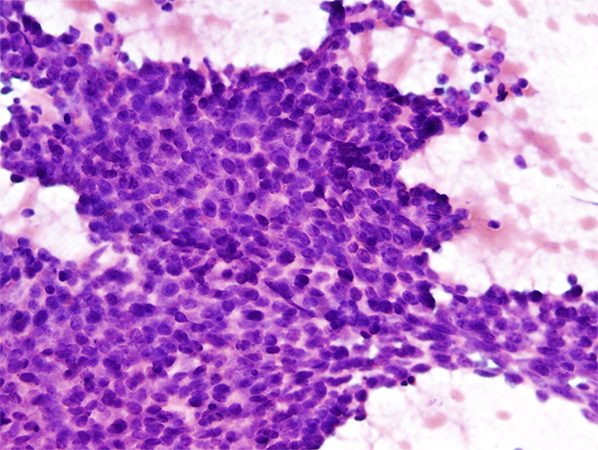 2022 PPS Biennial Meeting
University College Cork
Cork Ireland
June 25-27, 2022!

PPS Virtual Meeting now online!
Meeting Handouts

In collaboration with Association of Pulmonary Pathologists (APP)

The Pulmonary Pathology Society gratefully acknowledges the following companies for their support of the 2022 PPS Biennial Meeting

Platinum
Silver
General