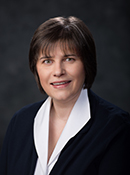 PPS President Welcome Letter
Dear PPS members, colleagues and friends,
It is with great pleasure that I accept the honor and the responsibilities of serving as the new President of the Pulmonary Pathology Society for the 2019-2021 term. I am excited about the next two years ahead and very proud of what we have accomplished so far under the strong leadership of our outstanding past presidents.
Our recent Biennial Meeting in Dubrovnik, Croatia had a record attendance and was a proof of our commitment to education, research and modern clinical practice in pulmonary pathology. For this great success, I would especially like to thank individuals behind the scenes who put an enormous amount of work including our past president Mary Beth Beasley, PPS Webmaster Don Guinee, Phil Cagle, Mari Mino-Kenduson, Andre Moreira, Sven Seiwerth and all members of the Program Committee, and the Council. This meeting was a reflection of the diversity of our membership which is a key strength of our organization and a contributor to its success.
Our future is looking bright with many activities that are shaping our practice. As we approach our 25th anniversary, I encourage all members to share your ideas for future growth. Members of our society together with other leaders in the field of thoracic diseases are involved in developing the practice guidelines such as collection and handling of thoracic small biopsy and cytology specimens for ancillary studies, and PD1-PD-L1 testing of patients with lung cancer, just to name a few. The Digital committee under the current leadership of Sanjay Mukhopadhyay will ensure future growth of our digital offerings, including the expansion of our presence on social media in order to be more appealing to young budding thoracic pathologists. Our relationship with the IASLC is growing stronger every day, and I would like to thank the staff of the IASLC office led by Murry Wynes and Jill Daigneault for providing free educational material related to lung cancer to the attendees of the Biennial Meeting. Our stable financial situation will allow us to continuously provide the Travel Award to young pathologists from around the globe and also to reward pathologists-in-training for their outstanding research presentations at our meetings. Wendy Cooper, the Program Committee chair, together with enthusiastic members of the committee listened to your comments about areas of lung pathology that you would like to hear more about and have already put together a program for the 2020 USCAP Companion Meeting to be held in Los Angeles. Lung pathology has been a very vibrant and rapidly changing field in the recent years. As a result, the USCAP Long Course in 2021 will be dedicated to lung pathology.
Finally, I hope to see many of you at our 2021 Biennial Meeting in Cork, Ireland!
Warm regards,
Sanja Dacic, MD, PhD President, PPS Society
December Case of the Month
Clinical History:
A 74-year-old man, status post bilateral lung transplant in 2012 was found to have multiple bilateral pulmonary nodules on surveillance imaging. A PET CT scan demonstrated some increased metabolic uptake in a right upper lobe nodule which was subsequently biopsied. Representative images of H&E stained sections and ancillary studies performed are shown (Figures 1-6; Figure 4: smooth muscle actin; Figure 5: In-situ hybridization (ISH) for Epstein-Barr virus-encoded RNA (EBER).
Click here to see more.