June Case of the Month
Clinical History:
A 57 year old man presented with shortness of breath, cough and swelling of face and neck since 6 months. Chest CT revealed an anterior mediastinal mass of size 1.8 cm in greatest dimension accompanied by enlarged mediastinal lymph nodes. A CT guided core needle biopsy was performed and sent for Histopathological examination. Photomicrographs from the biopsy are shown in Figures 1-7 (Figures 1-3: H&E, Figure 4: INSM1, Fig 5: PAX8, Fig 6: TTF1, Fig 7: Ki67).
Click here to see more.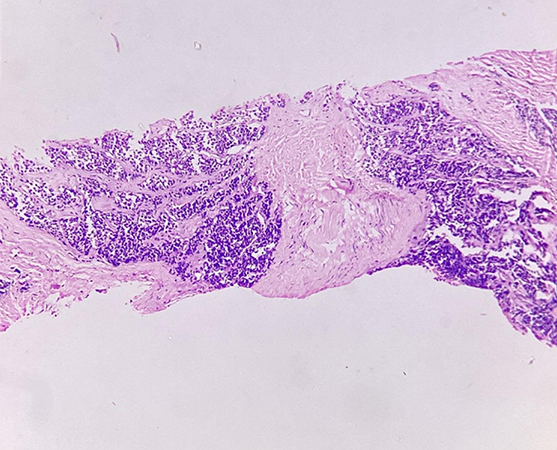 Save the Date!
2024 PPS Biennial Meeting
June 20-22, 2024

New York University
New York City, USA