September Case of the Month
Clinical History:
A middle-aged woman with never smoking history complained of chest pain and underwent a chest CT scan. She has no relevant past medical or familial history and no significant environmental exposure. An incidental, solitary 1.5 cm round nodule was round in the periphery of the left upper lobe of lung. A left upper lobe wedge resection was performed for diagnostic and treatment purposes. On gross examination, the nodule measured 1.4 cm, was well-circumscribed and had a pink-tan coloration. Representative histologic images are shown in figures 1 to 4 (figure 1 at 2X, figure 2 at 4X, and figures 3 and 4 at 10X). Figure 5 is a representative image of the AE1/AE3 immunohistochemical stain.
Click here to see more.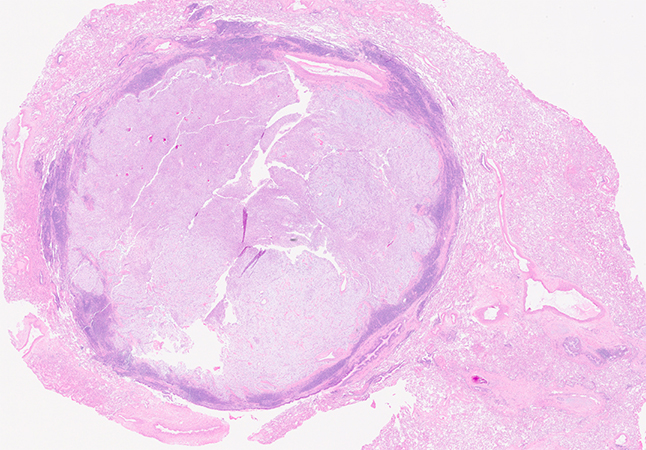 Save the Date!
2024 PPS Biennial Meeting
June 20-22, 2024

New York University
New York City, USA